Rich Earth is committed to provide a professional, high quality landscaping service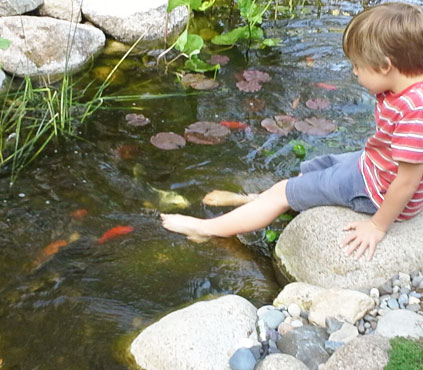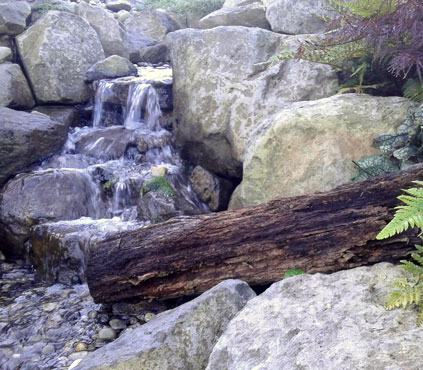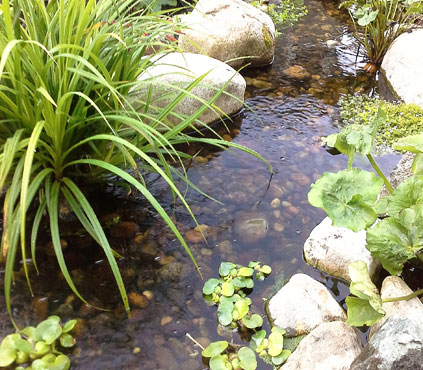 Water Features
Adding the movement and sound of water will create a whole new dimension to your outdoor living space. Your fountain or pond will become your back yard haven - a place to relax, connect with nature, and escape from the stresses of life.
Some of our water feature services:
Fountainscapes - stone gurglers, spitters, and fountains
Waterfall and stream construction
Pond construction, repairs and renovations
Year round water feature maintenance
Year round water feature maintenance includes spring pond cleanouts, fall shutdowns and feature winterization. We also provide a bi-weekly and monthly water feature service. We can take care of your fish, check that all pumps and filters are running properly and deal with any seasonal algae blooms. Let the experts take care of the dirty work , so you can sit back and enjoy your water feature!

about water features, ponds & gurglers...
" Our pond has given us endless satisfaction, even though sitting around it and enjoying the 'ambiance' has kept us from doing other things on our list! We added a number of pond plants around the periphery and added 5 koi. They flourished over the summer and grew a lot - they are about 8-10" long now. We had our garden club members here in Aug for a look at the garden and pond and they mainly cloistered around the pond feeling quite mellow."
Greg & Susan, Chilliwack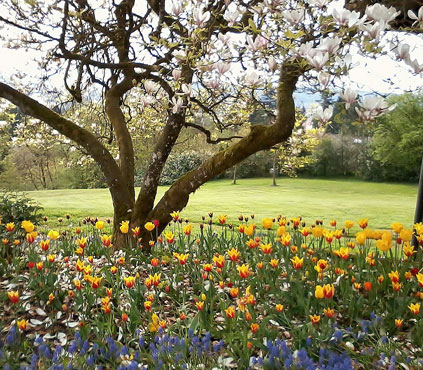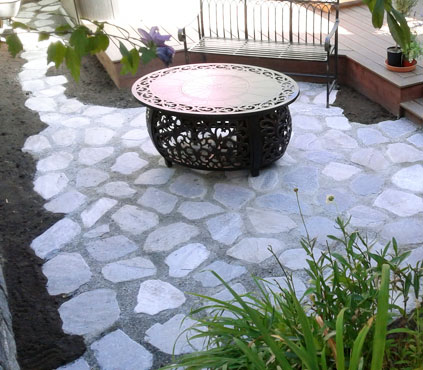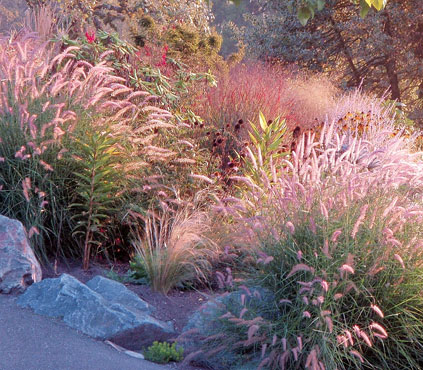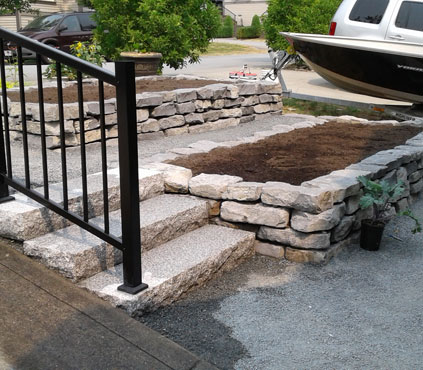 Landscaping
Need to re-energize your garden? Change an existing bed? Or just update your old landscaping? Our goal is to work with our clients to create a healthy and vibrant landscape. We want to create an outdoor "living room" to entertain, relax and enjoy yourselves in.
Some landscaping services we provide:
Naturalistic Garden Design and Planting
Pollinator gardens
Wildflower gardens
Meadow gardens
Native plantings
Drystack stone retaining walls
Natural boulder retaining walls
Garden bed installation
Tree, shrub and perennial planting
Hedge planting
Patios
Pathways
At Rich Earth we pride ourselves in using the highest quality plant material from local nurseries. We also use local suppliers of soil, stone and other landscaping materials.
We value close personal relationships with our clients and work with them to create/maintain the garden they desire. Rich Earth is a member of the British Columbia Landscape and Nursery Association (BCLNA), is a Landscape Industry Certified technician and a Certified Aquascape Contractor (CAC). We follow the current Landscape Standards of the BCLNA and are WCB insured.
Contact us today to find out more or to book an estimate...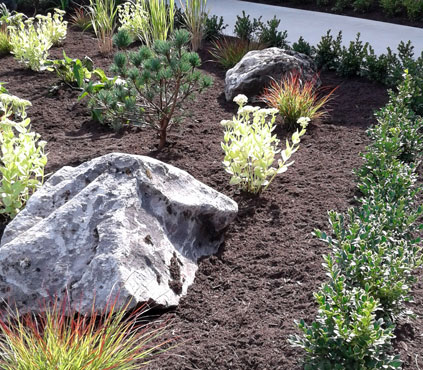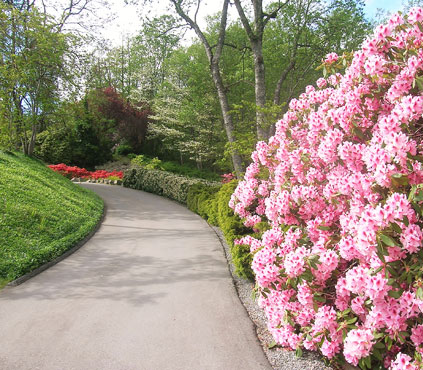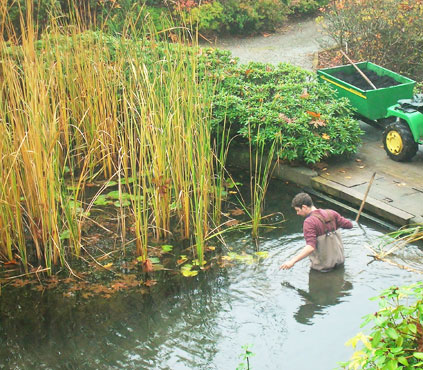 Maintenance
Regular garden maintenance creates a healthy, vibrant outdoor space to enjoy. The appropriate seasonal pruning, regular weeding and soil amendment will provide the best growing conditions for all plants, shrubs and trees. Healthy soil = healthy plants!
Some of the maintenance services we provide include:
Spring and fall cleanups
Seasonal shrub and hedge pruning
Small tree pruning
Weeding, raking and garden bed cleanup
Seasonal pot planting
Summer annual planting and fall bulb planting
Garden bed soil amendments - mushroom manure; mulching; topdressing
At Rich Earth we strive to use organic fertilizers and environmentally friendly/safe alternatives for weed control, plant disease and pest management. We can provide weekly, bi-weekly, monthly or seasonal landscape maintenance depending on what your property or budget allows.